Wingnuts - Original and Pica Rico

Wingnuts are peanuts with a kick! After we "blister roast" small batches of our farm-fresh, extra large Virginia-type peanuts, we add a unique blend of seasonings that make your taste buds take flight! We combine the smokey taste of wood-fire cooking with a hint of garlic and other spices to create a tasty snack that goes great with your favorite beverage. Whether it's party time, game time or "any time", you'll enjoy the unique flavor of Wingnuts.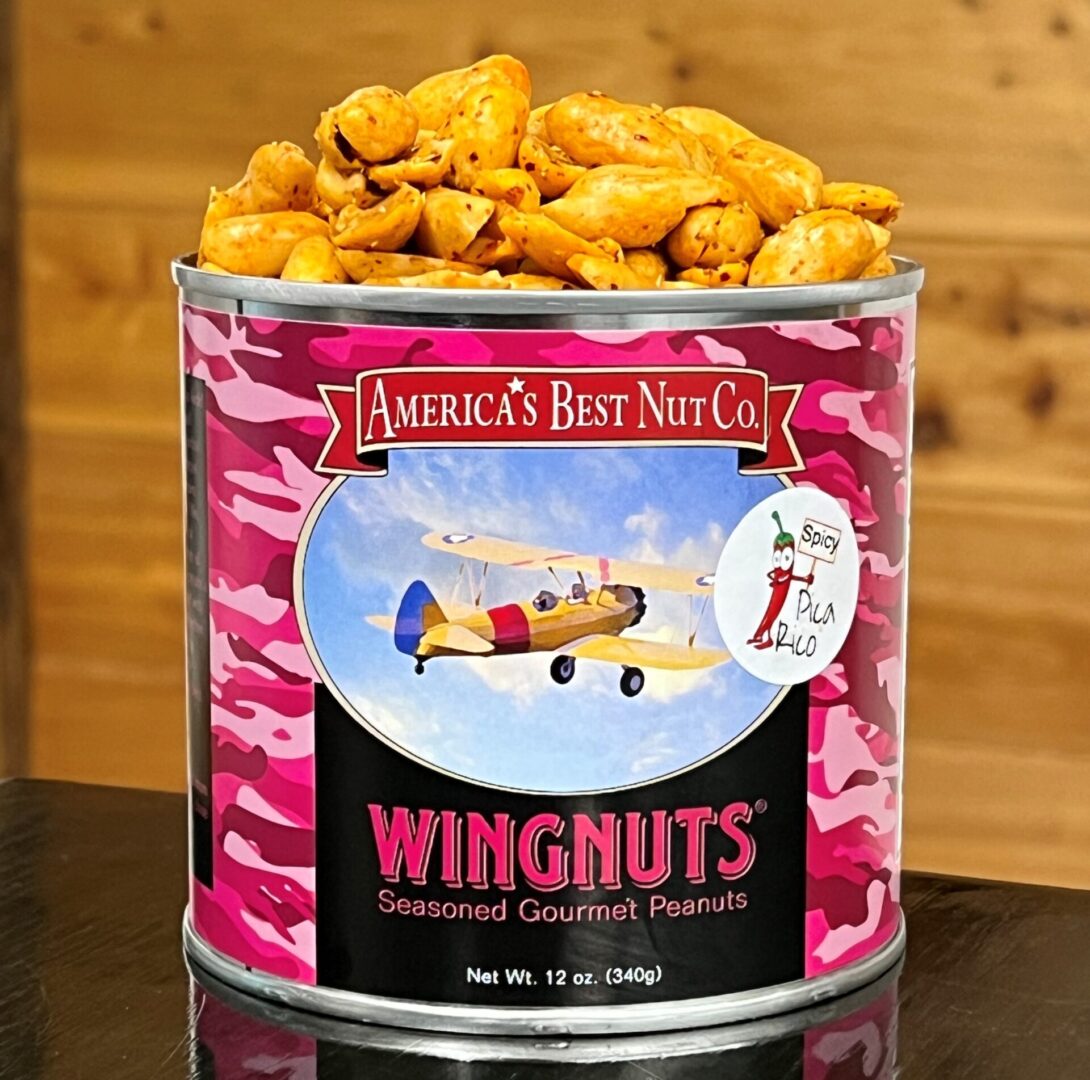 Much like our original Wingnuts, our newest Pica Rico version already has a cult-like following. It's more than a flavor, it's a sensation!  To create Pica Rico Wingnuts, our beautiful super extra large Virginia peanuts are powdered with multiple peppers.  We then add an irresistible tang of citrus lime with a dash of salt.  Pica Rico Wingnuts are the perfect combination of heat & sour with a delicious spicy taste you will never forget.  Pica Rico translates to "Spicy Good" and "Deliciously Spicy", and we could not agree more.